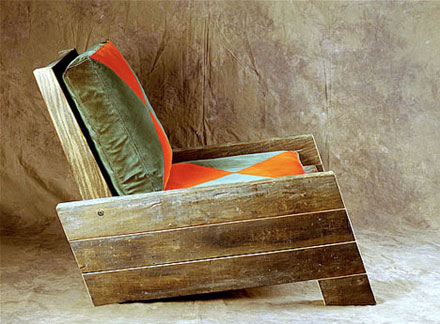 With all the buzz that's been generated about the use of reclaimed, recycled, and salvaged materials lately, we at the Jarmak Corporation wanted to do a little research on some of the interesting new designs and products out there today. Antique wood is not just for building old looking furniture after all, there are some amazing new modern designs that we've seen from designers all over the world. Take this chair designed by a former Brazilian surfer turned funriture designer, Carlos Motta, who was inspired by the beautiful old wood that was washing up onto the beaches around him. It's simple, clean lines and angular armrests perfectly compliment the old world look of the reclaimed wood.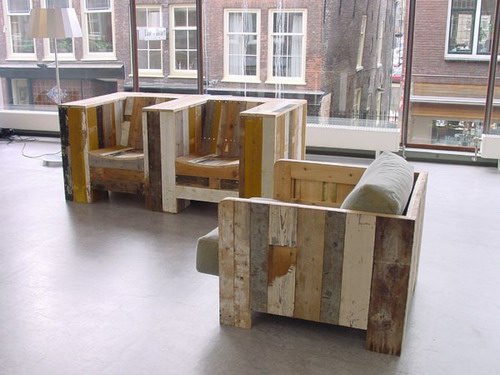 How about these pieces by Dutch designer Piet Hein Eek… sustainabilty matters in his timeless designs using multicolored reclaimed wood scraps. It's not about the quantity after all, it's abot the quality- and we can definitely second that. That's why we offer the highest quality reclaimed wood on the planet to our clients. What's the point of having  beautifully designed furniture or flooring if it's not going to last for you to enjoy it?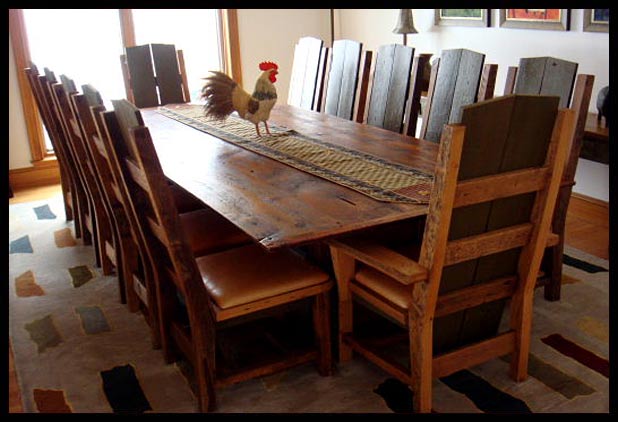 Finally, I'd like to recognize a wonderful designer and woodworker  who we've had the pleasure of working with, Micheal Perkins. His company, Vintage Perkins in Brunswick, ME offers finely crafted peices like this dining room table and chairs using only reclaimed vintage materials to create one-of-a-kind furniture, like tables, chairs or ladder shelves, with the proprietary "Perkins" finish.
We'd love to see what you've been up to! Check out our Facebook  page to upload photos of your latest projects using reclaimed wood. And remember to give us a call for any and all of your reclaimed lumber needs.